The advent of connected objects or IoT promises new opportunities for businesses. But to take advantage of the benefits of this technology, you need a specialized integrator, who masters the IoT chain from start to finish and offers technologies and connected objects tested to work together.
What is IoT?
From digital transformation to data-based and analytics-based decision-making, the Internet of Things (IoT) is expected to play an increasingly important role as a catalyst for the process of creating value from big data. The IoT is an infrastructure of objects based on sensors, connected and interoperable via wired or radio networks. By its nature to capture information and transmit it to nearby processing centers (called Edge computing) or remote, in data centers for example, the IoT opens up new opportunities.
Companies wishing to streamline or automate processes, or in search of new value deposits, can find useable cases available now. So much so that in the future, hundreds of billions of sensors and intelligent devices will interact with each other without human intervention, based on M2M (Machine-to-Machine) networks. According to a study by the consulting firm Gartner, the IoT market will reach 5.8 billion end points in 2020, an increase of 21% over 2019.
Choose a specialist in IoT and distributed infrastructure
However, due to the unique characteristics and requirements of IoT, including network infrastructure, security and software architecture, new strategies and techniques are needed to provide workable solutions that are consistent with the use cases identified by companies.
To learn more about the challenges of IoT, we interviewed Jonathan Khattir, technical director at Wixalia, a French operator and integrator specialized in the deployment of connectivity and mobility solutions and one of the pure players in the field of Wi-Fi as a service. Capitalizing on its expertise in distributed infrastructure, the company supports IoT's pioneering organizations in the experimentation and industrialization of new services based on connected objects.
Wixalia has expertise in healthcare facilities, an area in which it has been well established for years. "We specialize in all network and security technologies: LAN, WAN and SD-Wan, says Khattir. We offer our customers a catalogue of tested and approved connected objects. We are also specialists in video protection and access control solutions such as shape recognition, objects and facial recognition."
Validate use cases that generate value for the business
The first step in an IoT project is to validate the use cases to ensure that the goal is well achieved and will generate value. It can be a saving of time and manpower by improving the company's processes or generating new revenue streams through innovative services aimed at the end customer.
Depending on the type of sensors used, there are many use cases. In addition to video protection and access control, for example, facial recognition and object recognition technologies induce cases of various uses ranging from marketing, analytics based on flow counting for example, to the detection of fraud in transport.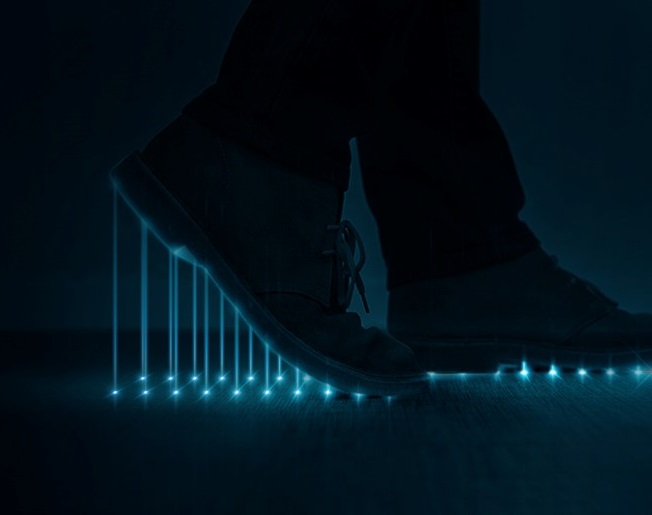 Wixalia is currently working on a counting floor project on behalf of a large passenger transport company. It plans to use these smart floors to track down fraudsters, comparing the number of travelers counted by the carpet to the number of validated tickets.
Another example of a use case that can be useful in psychiatric care facilities as well as in the transportation and supply chain sectors. Wixalia offers an ingenious location solution through a network of transmitters and sensors. These, arranged in such a way as to crisscross the facility or warehouse, allow to locate patients or objects by triangulation. The advantage for psychiatric institutions is to save on monitoring runaway patients and for logistics to quickly locate products in warehouses.
Prefer a single contact to avoid inconsistencies
In any IoT deployment project, the proliferation of interlocutors and stakeholders can be a hindrance to the success of the project. Therefore, prefer a SPOC (single point of contact) to avoid the dispersion of information and technological incompatibilities inherent in the use of products from different sources that have not been validated to work together.
« Because we control the technology chain from start to finish, our goal is to be a single point of contact for these IoT solutions, says Khattir. We offer a catalogue of test-validated IoTs and we have the expertise to cover all the needs of companies during the three stages of the deployment of an IoT solution:
with the pre-sales advice, the audit and validation of technologies and deployment models
as our experts and technicians control hardware and software network technologies
with supervision, operation and support."
"Because we control the technology chain from start to finish, our goal is to be a single point of contact for these IoT solutions"

J. Khattir, technical director at Wixalia
Ensure the security of data in transit within the network
In terms of security, Wixalia capitalizes on expertise acquired through its experience in installing solutions for health facilities. For example, its teleconsultation solution relies on interconnected, portable multi-manufactured medical devices (ECG, ultrasound, outsourced biology laboratory). This multi-IoT solution must therefore comply with a double regulatory constraint regarding the collection of private data and also the protection of medical secrecy. The data that passes through the network is thus encrypted, allowing the participants (firefighter, nurse, ambulance, etc.) to be covered by the responsibility of the doctor who remotely administers the technical instructions and/or drug prescriptions.