Infrastructure & networks, the backbone of your digitalization
Does the dazzlingly widespread proliferation of SD-WAN networks signal the end of the good old LAN? Does the propagation of VoIP services herald the extinction of the traditional landline? Not necessarily. In a context of increasingly virtual communications, in which technology seems to be evolving in every direction, there is no pre-planned path for defining the best approach to take.
At the forefront of the digital revolution for nearly 12 years now, Synelience Group knows there are as many issues as there are companies and also knows which digital tools to utilize in order to expand your organization's connectivity – with all the particularities that this entails. Whether you plan to create a cloud-first work environment, redefine your telephony portfolio or simply boost your bandwidth and your productivity, Synelience Group will use all its operational expertise to guide you.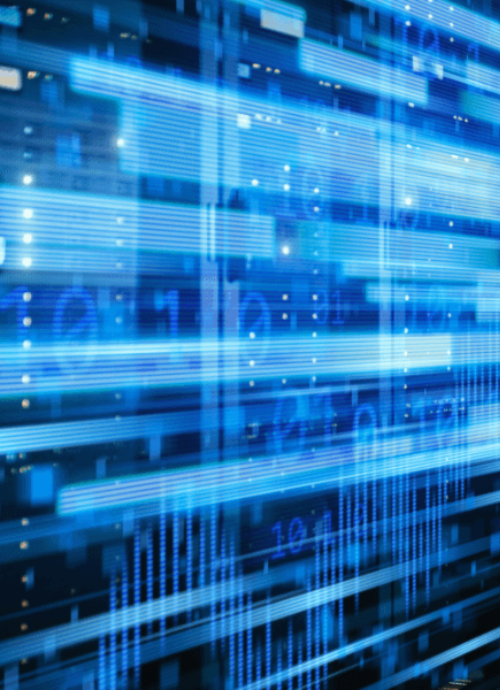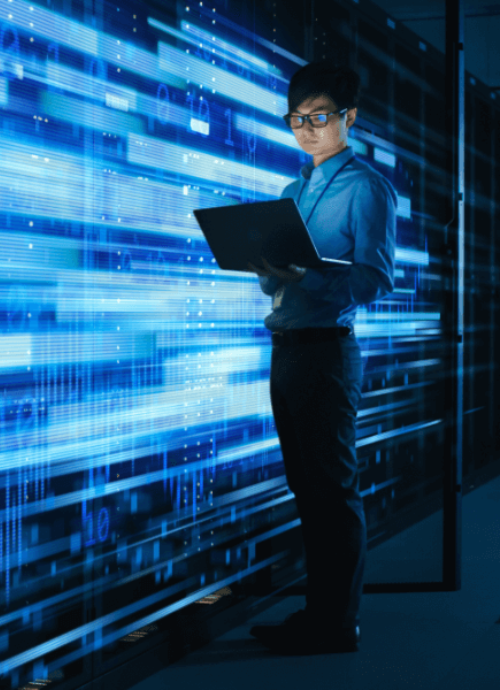 Cloud, IP telephony & virtualized networks
Your network infrastructure's ability to support bigger data quantities and application virtualization will be essential to surviving the challenges of the future and to establishing the best working conditions for your business processes.
Synelience Group can assist you with the installation of a LAN (local area network), WAN (wide area network), WLAN (wireless local area network) or SD-WAN (software-defined wide area network).
Thanks to our expertise as a provider, you can take advantage of mobile, landline and VoIP solutions capable of lowering your costs and increasing the quality of communications.
We are particularly proficient in the communication challenges facing healthcare establishments, which are intrinsically linked to patient call systems.
Services
From audits to IT outsourcing by way of rollout, Synelience Group has developed a portfolio of services which respond to each of the challenges posed by digital transformation:
Audits & consulting

Architecture, mockups & PoCs

Training & skills transfers
Rollout & maintenance

Data centre solutions

Data storage, hosting & backups

Cloud intelligence
Disaster recovery & business continuity

Desktop virtualization

VPNs, SLL & load balancers

Registered fixed and mobile telecoms provider
Synelience guarantees
Whatever its nature, any problem on a network or a phone line can seriously compromise service continuity. This is why each of our integration project's adheres to these two criteria:
Cybersecurity
Synelience Group makes your infrastructure secure from end to end and updates your information systems to ensure that no malicious minds can access your private documents.
Availability & agility
One of the strengths of the Synelience Group team is our ability to resolve interruptions in service as quickly as possible and provide informative answers to users. Motivated by an entrepreneurial spirit and strong customer orientation, we are committed to putting technology to work for people.