Connectivity is your best ally
In the face of the explosion of big data around the world, the need for bandwidth has never been so high – especially for companies that have migrated their IT services to the cloud, that have an international presence or that operate out of multiple locations. Connectivity is put severely to the test, although it is one of the most important criteria for ensuring that services are running smoothly and employees can be productive.
From identifying the best connectivity solution to analysing your performance, by way of producing your specifications and installing your hardware, Synelience Group will make all of its strategic and operational expertise available to you. Whether you're working on 5G, fibre optics or radio links, you can be safe in the knowledge that you will have a working connection, day after day.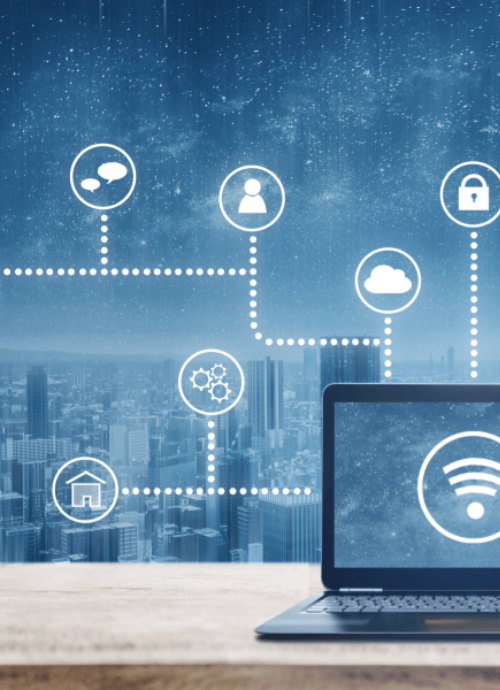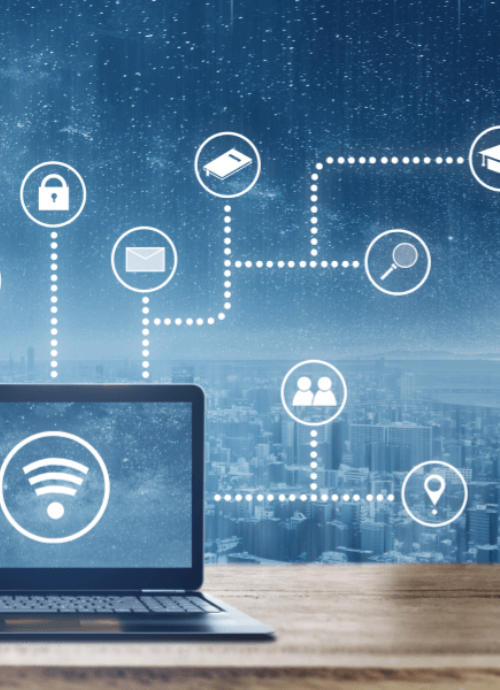 Expert in broadband
Setting up a high-performing infrastructure is based on several key steps: after conducting an in-depth audit, we will carry out a precise radio coverage analysis and will examine the specifics of your infrastructure so we can implement the right type of high-speed connection for you.
Our knowledge of the geographic coverage of national and local providers allows us to recommend the best interconnection solutions available in your area. We are a multi-carrier, multi-technology provider, covering fibre optics, ADSL, 4G/5G and radio links.
As the real backbone of IT resources, network infrastructure cannot do without strong accessibility and performance levels. From LAN to SD-WAN by way of backbone architecture, we can help you design the most relevant architecture for your organization.
Services
Make the most of all your IT resources with absolute confidence in your connection thanks to our range of personalized services. Whatever your issue or your needs in terms of bandwidth, we will implement a customized solution to boost your speed and ensure you have smooth data streams.
Indoor & outdoor integration

Radio coverage studies

Interoperability

LAN, WAN, WLAN, SD-WAN & backbone
Fibre optics (FFTO/FFTH), 4G/5G & xDSL

Security

Routing, roaming, data stream management & QoS

Patient call systems (VO WiFi)
Synelience guarantees
Secure connections from end to end
An essential criteria for protecting your company's and your employee's sensitive data, proactively managing your assets and applying patches are some of our strengths – not to mention a major advantage when it comes to compliance (especially with the GDPR and for ISO 27001 certification).
A solution tailored to your environment
Thanks to our expertise as a registered provider , we are able to guarantee the continuity of your services throughout your project.