Your partner for peace of mind
The exponential rise in data exchanged around the world has also led to an increased threat to IT systems. From malware and ransomware to phishing, these cyberattacks are not only more sophisticated than before, they also affect all business sectors – public and private.
With this in mind, it can be challenging to secure your information systems while ensuring they continue to operate in an optimal way. The aim is to pinpoint an organization's structural weaknesses by studying all its endpoints and to identify its compliance issues during the course of the digital transformation process.
When you work with Synelience Group, a specialist in digital transformation and an expert in multi-standard compliance, IT security becomes an essential part of making your digitalization and governance strategy a success.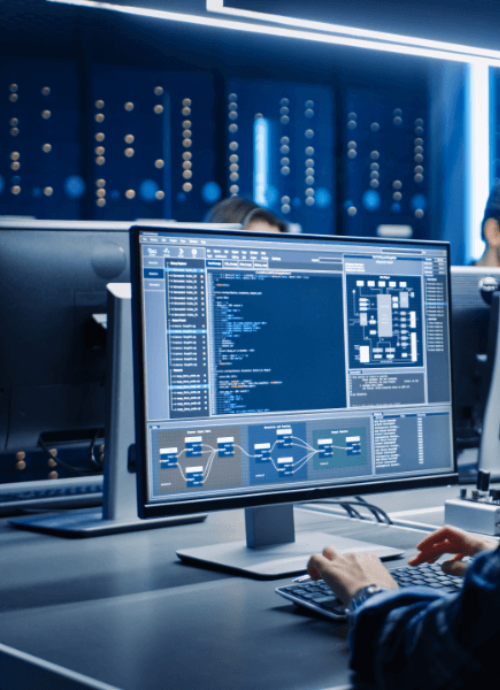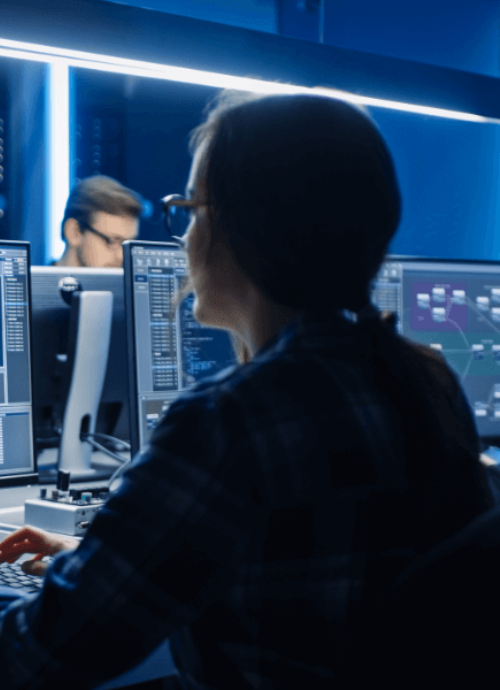 Cybersecurity at the heart of your integration strategy
As an expert in cybersecurity issues, Synelience Group will help you secure all your current IT devices and systems, including computers, terminals, LAN and SD-WAN networks, WiFi, programs, applications and software. All endpoints must be taken into consideration to ensure effective protection.
Cybersecurity and compliance are now an inherent part of any integration project at every stage of the collaboration process:
Legal compliance: one less challenge with Synelience Group
While the legislation governing IT operations could be accused of dragging its heels, the introduction and rapid adoption of new standards and certifications (ISO 27001, GDPR, HDS) are making the process of securing systems more cumbersome and complex. However, compliance is not only essential to protect your employees and your business – it is also a legal parameter that all companies must adhere to from the start of any integration project as part of a privacy by design approach.
Services
Thanks to its comprehensive service offering, Synelience Group can help you ensure compliance and strengthen the security of your information systems, providing you with an infrastructure you can rely on for all your employees – without complicating your tasks or slowing down your operations.
GDPR and ISO 27001 compliance

Compliance

Governance

Risk analysis
Training

Shared SOCs/NSOCs

Remote access management

Anti-spam and antivirus software, firewalls
Data encryption

Data protection