A partner closely aligned with your cybersecurity challenges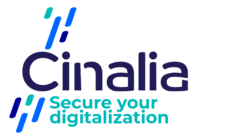 Cinalia, a division specialized in cybersecurity and application intelligence of Synelience Group, has a mission to assist companies in mastering their cybersecurity challenges at the core of their digital transformation.
As a single point of contact throughout your project, from the build phase to the run phase, Cinalia ensures the perfect securing of your information system and applications, taking into account the necessary considerations for operational impacts, change management, and training for stakeholders.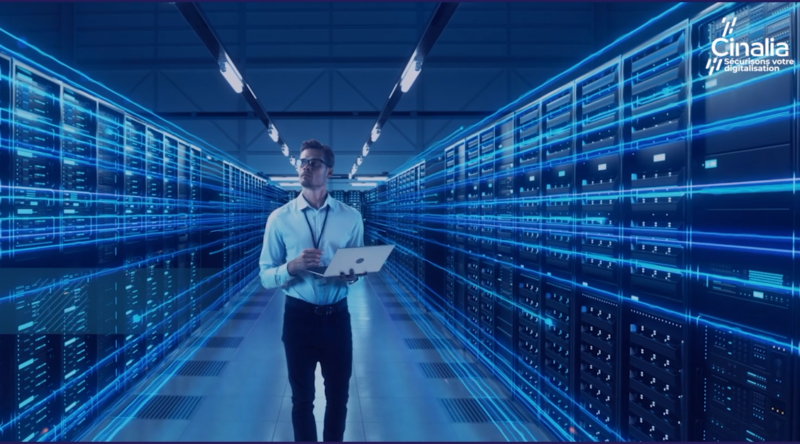 Cinalia, securing your digitalization.
Cybersecurity and Compliance
4 essential areas of expertise
The Cinalia method aims to empower your organization in managing cyber risk. From strategy to technical and educational tools, our teams accompany you in this exercise of securing your operations.

Compliance and Risk Management
Cinalia makes the complexity of cybersecurity more accessible. Our services include precise audits, cyber risk analysis, compliance implementation, action plan execution, and employee training on threats. Whether you are seeking a trusted partner to secure your operations or wish to independently manage the cybersecurity of your information system through specific training, Cinalia's offerings are designed to meet your needs.
Services
Regulatory audit

Compliance audit

Outsourced DPO
Risk analysis

Compliance implementation

Compliance trainings

Information Systems Governance
In the face of increasing applications, numerous and restrictive regulations, and higher levels of demand to support your growth strategy, the development of an Information Systems Master Plan (ISMP) and effective governance of your information system have become essential. Cinalia offers a comprehensive range of services to support your ambitions, ranging from the creation of your ISMP to the urbanization of your IS, including training to enable your teams to become self-sufficient.
Services
Development of Information Systems Master Plan (ISMP)

ISMP implementation
Process modeling

IT Systems urbanization

Governance trainings

Offensive Cybersecurity
In a context of increasing cyber attacks and growing regulatory pressure, traditional protection measures may prove insufficient. To prevent potential vulnerabilities and weaknesses, it is essential to adopt a proactive approach. Cinalia offers a proven testing methodology and a range of specific tools to highlight entry points and potential weaknesses in your information system. We help concretely and regularly test your defenses to ensure the security of your company.
Services
Vulnerability scanning

Pentest

Operational Cybersecurity
In an increasingly connected world, information security is essential for any business. Cyber threats are omnipresent and can have catastrophic consequences on your data, reputation, and operations. That's why our expertise in operational cybersecurity is designed to address these challenges by offering tailored solutions to ensure the security of your company.
Services
Information Systems audit

Development of Information Systems Security Policy (ISSP)
Outsourced CISO

Security Operation Center (SOC)

Dedicated trainings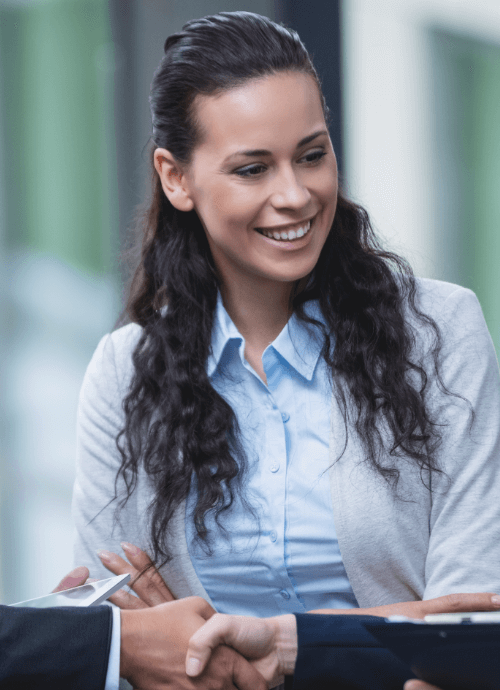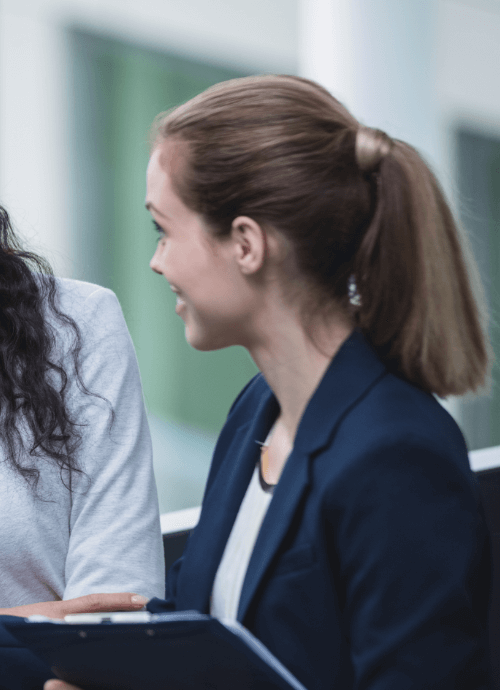 Campus Cyber Partner
We are thrilled to have joined the national Campus Cyber program, a unique opportunity that allows us to detect the latest trends, exchange with the best French actors, and embrace the latest technological advancements to offer the best solutions and ensure a high level of protection for our clients.
This partnership strengthens our commitment to actively contribute to the development of the cybersecurity industry across the entire national territory while fulfilling our mission of building a future of trust for all.
Do you want to learn more about Cinalia, its expertise, and service offerings?