To proudly fly the banner of the values of innovation and attentiveness that form the backbone of Synelience Group, it was imperative for us to start with our teams, rethink our activities, transform how we worked together, and provide concrete solutions for our environment and our planet – especially in the context of the COVID pandemic plus accelerated digital transformation.
This ethical foundation, which encompasses our corporate responsibility, our ecological engagement and our social values, is the guiding principles that gives all our projects direction and sustainably leads us towards healthy development that creates value for both our clients and our employees.
Thanks to our daily contact with our clients, for whom we manage strategic assets, are understand the importance of adhering to a code of conduct built on three pillars.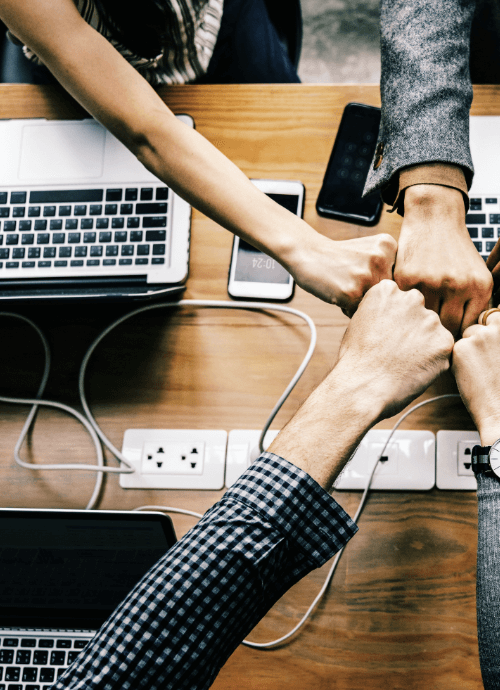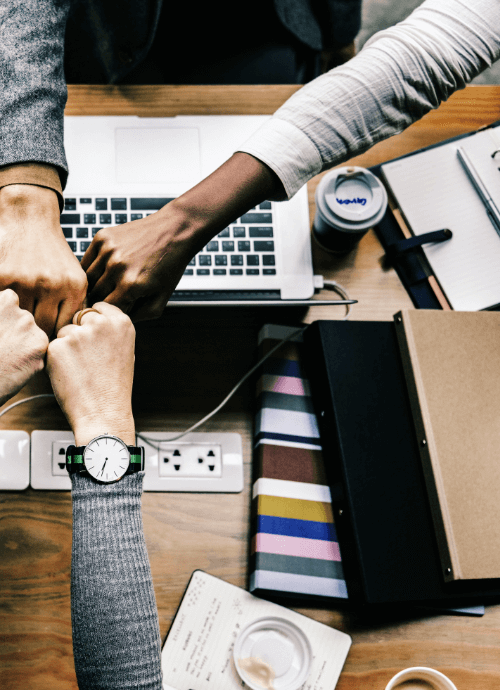 Corporate responsibility
The initiatives taken by Synelience Group in respect of corporate responsibility are also intended to reinforce our integrity, meaning our understanding of the impact that our business has on the outside world, but also to improve our governance, in which area much work has been to done create favourable and fair working conditions at our company.
This translates into :
Zéro corruption
 Compliance with applicable laws and regulations
 Responsible tax policy
 Responsible use of data
 Full transparency with digitalization
 Loyalty to our clients.
Our commitments are based on :
Experienced and representative management that promotes gender equality
 No discrimination based on nationality, sexual orientation, disability, or age
 Support for the sharing of seniority
Social values
In the interest of people first and foremost, Synelience Group has set itself the mission of creating healthy, quality working conditions that allow our employees to be the best they can be and that give them access to all the resources they need. By building a relation based on trust and safety, we strive to foster the well-being of all our staff:
Work hours
Arrangements allowed to help employees reconcile their work and home lives.
Infrastructure
Designed to improve our employees' daily lives, with effective tools and facilities at their disposal.
Management
An accomplished manager should always be available to their staff and engage in constructive dialogue that builds trust.
Ecological engagement
In the aftermath of the pandemic, the ecological repercussions of digital activities are no longer a secret – they are a reality which we must now face by taking concrete action to offset our emissions and set up more sustainable systems that will help us leave a better world behind for future generations:
Creation of solutions and products that are more environmentally friendly.
Sustainable management of environmental resources.
Implementation of the Green WiFi programme (in which a tree is planted for each device installed).
From our Green WiFi program launched in 2020 by Wixalia, a carbon footprint compensation initiative through tree planting, the idea of going even further has emerged. We now offer a range of technological solutions designed to reduce the environmental impact of digitalization.
Our brand Green WiFi® provides concrete solutions for greener connectivity
Green WiFi program
While the impact of digitalization on the planet may be difficult to discern as it is nearly invisible, it is undeniable. Currently, emissions generated by devices and installations account for 6% to 10% of global electricity consumption and nearly 4% of CO2 emissions, which is 1.5 times more than the pollution produced by air transport. This impact extends beyond greenhouse gas emissions to chemical contamination, biodiversity, and electronic waste production.
Given the rapid increase in data volumes exchanged, the progressive virtualization of IT resources, and the ever-shortening product lifecycle, this situation cannot be resolved on its own. That is why Synelience Group is taking concrete action to offset its carbon emissions and establish the foundations for greener and more environmentally friendly growth. This initiative, launched by Wixalia in 2020, funds the planting of one tree for each installed WiFi device, whether it is a WiFi hotspot, tablet, or PC. Starting from this year, 2023, we have extended this initiative to our intellectual services, where the number of workdays (hourly or fixed-rate) is equivalent to the planting of the same number of trees.
Therefore, all our clients contribute to the planting of these trees through the digital projects they entrust to us.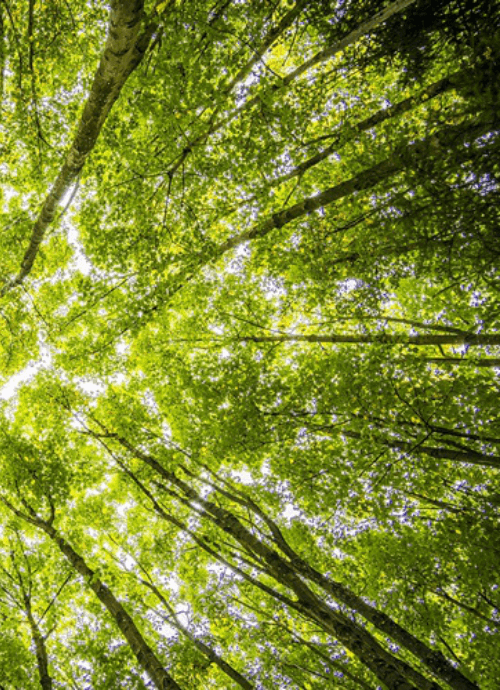 Positive Impact on the Planet and Ecosystems
Beyond the ecological aspect, this action also contributes to biodiversity preservation while creating employment opportunities worldwide :
On average, 1 tree captures 30 kg of CO2 per year. Do the math !
The larger your needs, the more trees will be planted. Depending on the size of your project, you will contribute to the creation of a new ecosystem for species affected by deforestation.
In regions where Eden Reforestation operates, each plantation contributes to job creation. In fact, one workday is created for every 100 trees planted.
Plant Trees with Synelience, Allcolibri and Eden Reforestation
Carried out in collaboration with our partner Allcolibri, which provides companies with a "Tree as a Service" platform, the Green WiFi project is locally deployed in several countries affected by deforestation. Only indigenous tree species are planted in Central America, Haiti, Mozambique, Kenya, Madagascar, Nepal, and Indonesia. The operational aspect is handled by the NGO Eden Reforestation, which involves local communities to contribute to local economy development and poverty alleviation.
Results in Numbers
Since its launch by Wixalia in 2020, the Green WiFi project has achieved highly promising results. With over 16,000 trees planted by the end of 2022, this translates to :
Tons of carbon offset per year
Tons of oxygen generated per year
Square meters of reforestation
You want to entrust us with a project, obtain more information on our offers, or meet us?