France's leading IT operations and integration specialist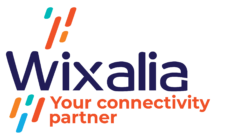 As Synelience Group's IT operations and integration division, Wixalia connects companies and public institutions with digital innovation thanks to its in-depth understanding of modern connectivity – from network infrastructure, WiFi and the IoT to 5G, business telephony and managed services.
Guided by a start-up mindset, Wixalia's teams closely monitor the rapid evolution of devices, standards and new technologies to offer agile and ultra-personalized solutions to the company's clients. With its background in the healthcare sector, the company has an in-depth knowledge of the issues related to care pathways and telemedicine.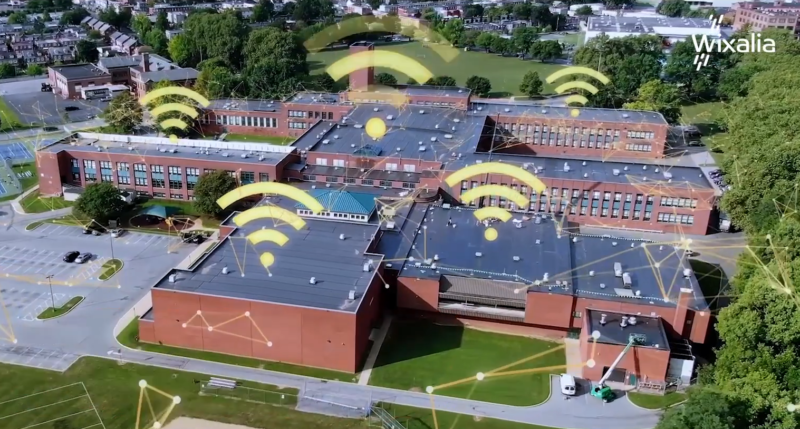 Wixalia, your connectivity partner
Networks & WiFi
A French company at the forefront of digital transformation
Wixalia develops and combines a wide variety of skills to give you all the capabilities you need to exceed your productivity goals:

Infrastructure & Networks
Every year, the amount of data exchanged around the world increases exponentially. To address these complex IT challenges and accelerate your business, there's only one solution: a trusted – and scalable – infrastructure that can cope with future change. Whether you have WiFi, SD-WAN or LAN, 4G, 5G, mobile or IP telephony requirements, Wixalia can help you set up a state-of-the-art infrastructure.
Services
Equipment & staging

Architecture & PoC

Data storage

Data centre solutions
Cloud intelligence

DRP/BCP

Desktop virtualization
VPN, SSL, load balancing

Fixed mobile

IP telephony

WiFi & Broadband Internet
A slow, unstable connection is the sworn enemy of your teams' productivity. That's why Wixalia will improve or renew your existing structure with high-speed broadband solutions that don't compromise on security, insights (response time, pings, etc.) or user experience (UX).
Services
Indoor & outdoor integration

Radio coverage studies

Interoperability
LAN/WAN/WLAN/SD-WAN & backbone networks

4G & 5G

Security
Routage

Roaming

Gestion des flux

QoS

Outsourcing & Managed Services
No need to choose between performance and security! Wixalia will help you achieve a perfectly balanced IT budget, make sure your assets are impeccably managed and provide you with an exceptionally high-quality connection and access to data.
Services
Services Desk ITSM

Support N1/N2/N3

Supervision
Monitoring

Network & hotspot manager

Captive portal
IT asset management

Printing solutions

WiFi-as-a-Service

Smart solutions & IoT
The rapid growth of the IoT has placed technology at the heart of processes in all environments and you can increase your autonomy, security and efficiency with solutions dedicated to your core business. Specialized in project management and the infrastructure, compliance and cybersecurity aspects of the IoT, Wixalia can open doors to this rapidly expanding market.
Services
Facial recognition

Access control

Video protection

Geolocation
Foot traffic & counting

Dynamic displays

Smart buildings
Home automation

Entertainment

Air handling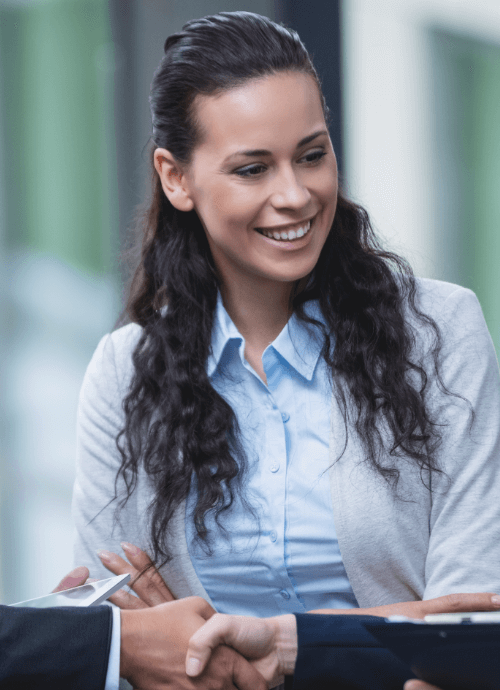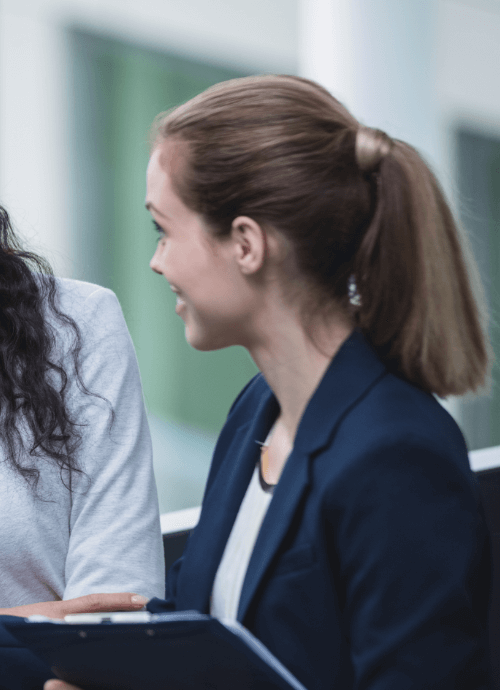 An international network with a local focus
Wixalia relies on a network of local offices and certified partners, as well as its strong international presence: with offices in 7 countries, Wixalia's customers always benefit from the company's local focus and agility. In addition, projects are carried out with a start-up mindset, which helps us work more effectively with our partners.
Partners & Markets
An operations and integration specialist with a healthcare background, Wixalia will find the best possible solution to your digital problem. Today, Wixalia works with a wide variety of organizations with different needs and requirements, such as shopping centres, supermarkets, event venues and transport providers.
Healthcare
Acais, ACPPA, Adapei, Apajh, Apei, Association Marie Pire, Centre hospitalier de la Tour Blanche Issoudun, CGOS, Clinea, Clinique médicale du Parc St Ouen, Domitys, Ehpad Les roses d'Argent, Ehpads de la Cantavencoise, ENEAL, Fondation Edith Seltzer, Groupe ELSAN, Korian, Orpéa, Red Cross, UGECAM
Distribution & Services
Audio pour tous, BTP consultants, C10, Carrefour, Danone, Dior, Editis Interforum, Editis Sejer, GoSport, Groupe Flo, LVMH, Lyon Metropole Habitat, Médiamétrie, Mutuelle mieux être, PPDS (Philips), Restalliance, SiPLEC, SPLIO
Industry & Transport
Essilor, Frappa, Givaudan, Pierre Fabre, Saint-Gobain, SNCF, Sodiaal
Finance
Crédit Mutuel, MACIF, Natixis
Government & Telecoms
AMRTP, Digicel, Ericsson, Mâconnais Sud Bourgogne, Montluçon, Orange, Sonatel
You wish to entrust us with a project, obtain more information on our offers or meet us?