Consultants who are supported and fulfilled
At Cinalia, we truly believe that the success of a digital project depends, first and foremost, on the people involved. This means offering our consultants the best possible working conditions and opportunities for career advancement.
Hundreds of successful projects have proven that our consultants' sense of fulfillment is directly tied to customer satisfaction, which is why our entire management policy focuses on the well-being and needs of our talent, whom we nurture and support through the increasing diversity of the assignments that we entrust to them.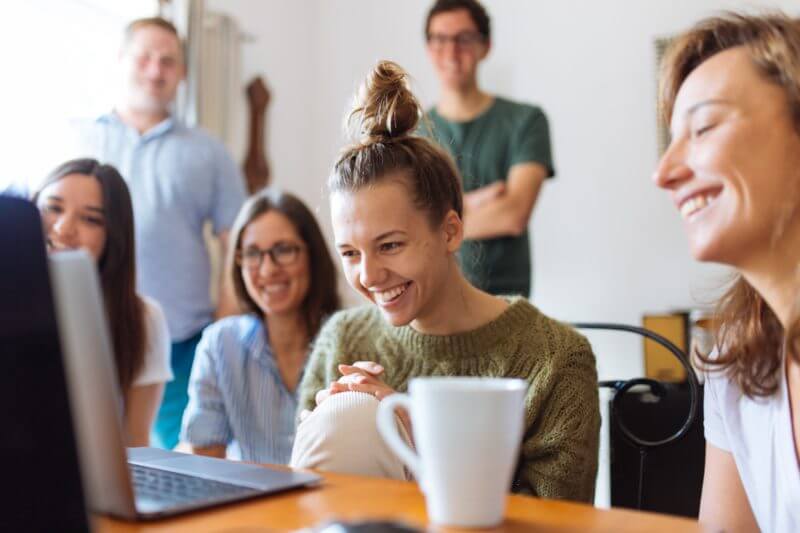 Training & career development
To guarantee your project's success, Cinalia ensures that all of our consultants have the opportunity to take the most technologically innovative training courses, so they can earn certifications that prove their complete mastery of project value chains.
Guided by a start-up mentality and working in an agile, decompartmentalized way, our 2.0 experts can contribute to any kind of digital project, thanks to the skill sets that they are continuously upgrading and their expertise that leaves nothing to chance.
In addition to continuing education, Cinalia's consultants also enjoy international career development prospects and are regularly invited to travel for their work within the Synelience Group network.
Work environment: performance driven by well-being
Ensuring that your digital transition is a success requires more than just the right certifications. It also demands a healthy and energized work environment that reconciles excellence with well-being, thanks to an approach that hinges on fairness, consideration, attentiveness and peer support.
The end result is internal turnover of 1-2%, much lower than the average among consulting firms (around 15%).