Softalia, health application solutions editor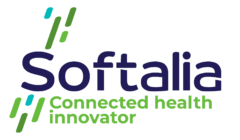 As the Health Application Solutions Editor division of Synelience Group, Softalia provides healthcare and medical-social institutions, as well as their residents, with value-added digital services.
At the heart of the digital transformation, Softalia's development teams have a deep understanding of the specific challenges related to supporting, caring for, and assisting vulnerable populations. Thanks to this longstanding proximity, they can design tailor-made application solutions that promote operational efficiency and the well-being of end-users.
Softalia offers a user-friendly Integration Platform-as-a-Service (IPaaS) platform whose role is to connect all medical, social, and digital services within a single digital environment. This is achieved by leveraging existing software solutions within the institution or by introducing new ones through seamless integration.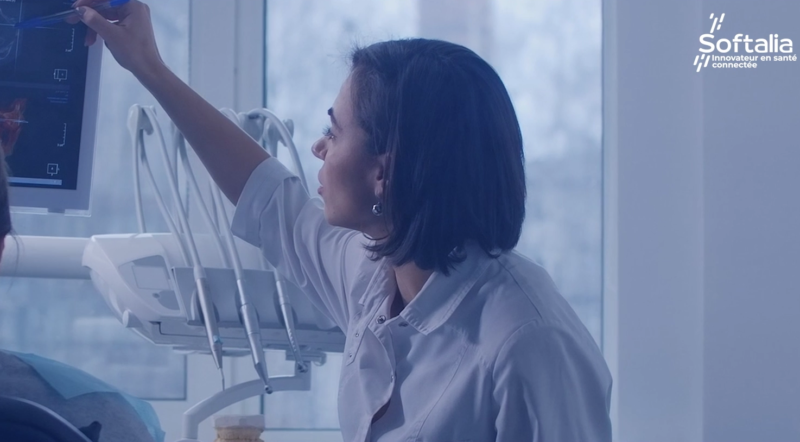 Softalia, connected healthcare innovator
Multimed, an entertainment and medical information platform
This multimedia solution for in-room and ambulatory care, already used by over 750,000 patients, offers innovative entertainment and medical information solutions. It provides access to therapeutic content, teleconsultation modules, post-operative follow-up, and more. The possibilities extend far beyond mere entertainment.
IPaaS, a unique platform for Connected Health
With this application platform, Softalia addresses three key challenges faced by healthcare facilities: integration, delivery, and orchestration. It provides universal access to a wide range of digital services that can be personalized based on the operational needs of the facilities or the level of service quality they aim to offer their residents. It is a modern and flexible solution for an optimal care experience.

With Softalia, revolutionize the patient experience and the connected room service offering
IPaaS: integrate customized services
Healthcare Patient Services
Softalia integrates patient health services to facilitate convalescence and the physical and moral recovery of patients. These services include, for example, music therapy, therapeutic patient education, meal ordering, traceability and monitoring of room biocleaning, and nurse call. Our platform makes it possible to personalize care for each patient, enhancing their stay while facilitating the work of care teams.
Softalia's platform enables healthcare and medico-social establishments to offer connectivity and entertainment solutions to patients and residents, bringing them closer to the outside world and avoiding a sense of isolation. Services include VOD & IPTV, e-Commerce & e-Payment, concierge services and premium patient WiFi.
Our platform goes beyond providing digital services for patients. We also offer a range of business services to help healthcare facilities efficiently manage their operations and optimize performance. Our healthcare business services cover aspects such as finance, accounting, commerce, sales, IT and data flows, and the supervision of connected equipment.
The Strengths and Values of a Team 100% Dedicated to Healthcare Challenges
At Softalia, we believe that digital innovation should be meaningful and beneficial to all. Whether it is for health structures or for patients and the professionals who accompany them, our values are embodied by teams who are passionate about your daily realities:

A unique synergy of skills
Being part of Synelience Group, a group with key IT expertise (networks and infrastructure, Wi-Fi, cybersecurity, IoT, etc.), allows us to overcome any challenges or constraints during the creation and deployment of our service platform with total control over the entire process.
Constant agility and proximity
Guided by a start-up spirit, we act with agility according to your specific needs and expectations – at Softalia, there are as many projects as solutions.


Environmental Responsibility
Like the entire group, we are environmentally conscious, and our teams help you align your digital strategy with sustainable development goals, combining operational efficiency with energy efficiency and resource optimization.
Would you like to learn more about Softalia and its application solutions ?