The paradigm shift in working methods during the first lockdown forced companies to massively migrate their employees to hybrid working methods. Forced by the pandemic, many of them have accelerated their digital workplace projects by investing in technologies that enable a digital workplace without location. An IT business model designed to allow employees to work anywhere and from anywhere.
Changing the workout environment
The digital workspace model has definitively buried the classic vision of the office as a fixed place where professional activity takes place.  The new office is digital, flexible and ubiquitous. Whether it is the Home office or the Flex Office, the hybrid work environment provides the employee with flexibility, and the company with the agility that allows them to adapt to an uncertain environment that is now part of the long term.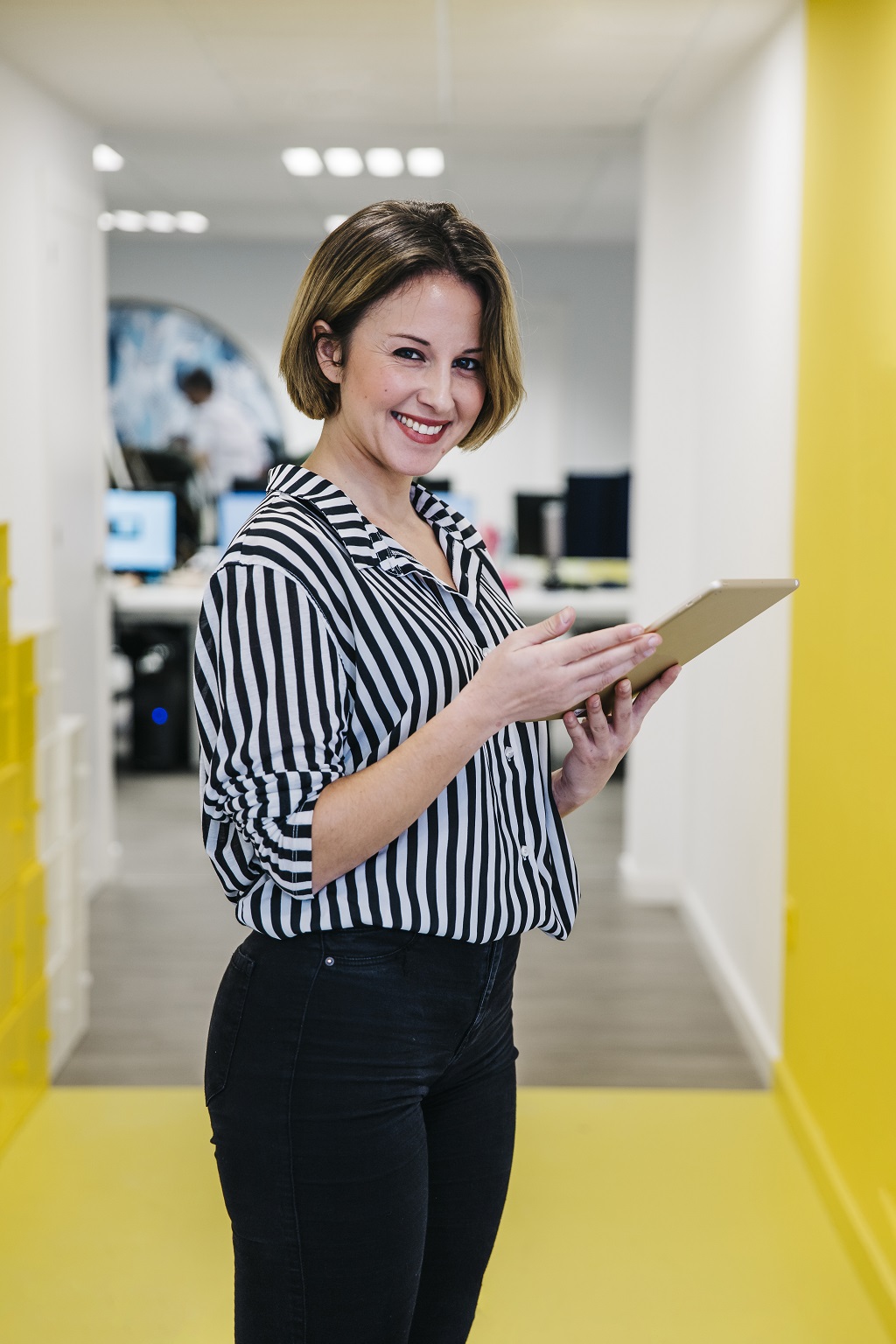 This transformation of the office, which began before the crisis and which accelerated in 2020, will continue its momentum in 2021. According to a Club Décision DSI survey to its 1,400 members, in 2021 "companies should place a lot of emphasis on Digital workplace, Flexible workplace, teleworking, videoconferencing, and remote management tools". After urgent deployments, it is up to companies to make these transformations part of a long-term strategy. They will have to strive to perpetuate hybrid work environments by deploying connected, mobile and secure work environments.
The integrator, an essential technological partner
However, having the right tools for productivity, collaboration and communication, and integrating them to work together, are challenges that require a technology partner experienced in the exercise of integrating these tools. This is to avoid the pitfalls of uncontrolled technologies, which generally result in systems unsuited to the needs of the business. Systems integration is the trickiest part, because it is about building a fully cohesive digital ecosystem, where the different applications are coordinated and work together.
Ultimately, the integrator must deliver a work environment with applications that are transparently accessible and provide a user experience conducive to productivity. Cybersecurity is of course one of these major concerns, with topics such as the protection of teleworkers, that of incoming and outgoing data, but also the management of the risks of information leaks.
A 360° view of the work environment
Multiple factors will dictate which technical architecture an organization chooses to adopt. We recommend that you include your provider from the design phase with audit and needs analysis services. This early stage intervention can help build integrated environments that are more agile and much easier to manage than monolithic architectures that are complex to manage and more difficult to scale.
For optimum support, your service provider will offer you a complete and sustainable catalog of products and services:
Collaborative tools,

VoIP landline and mobile telephony solutions,

Videoconferencing solutions,

Workstation virtualization and workspace digitization solutions,

Optimized management of the IT environment for thelong-term, upgradable use of fat clients and scalable use of heavy customers,

Tools for securing endpoints and devices, access and connections.
Building an integrated digital workplace on the right foundations will make it more sustainable and easier to scale. It will transparently support the company's development towards greater agility in processes, management and work organization.
Need more information or a question? Discover Wixalia's Workplace offer.