Ethics, diversity & inclusion
To proudly fly the banner of the values of innovation and attentiveness that form the backbone of Synelience Group, it was imperative for us to start with our teams, rethink our activities, transform how we worked together, and provide concrete solutions for our environment and our planet – especially in the context of the COVID pandemic plus accelerated digital transformation.
This ethical foundation, which encompasses our corporate responsibility, our ecological engagement and our social values, is the guiding principles that gives all our projects direction and sustainably leads us towards healthy development that creates value for both our clients and our employees.
Thanks to our daily contact with our clients, for whom we manage strategic assets, are understand the importance of adhering to a code of conduct built on three pillars.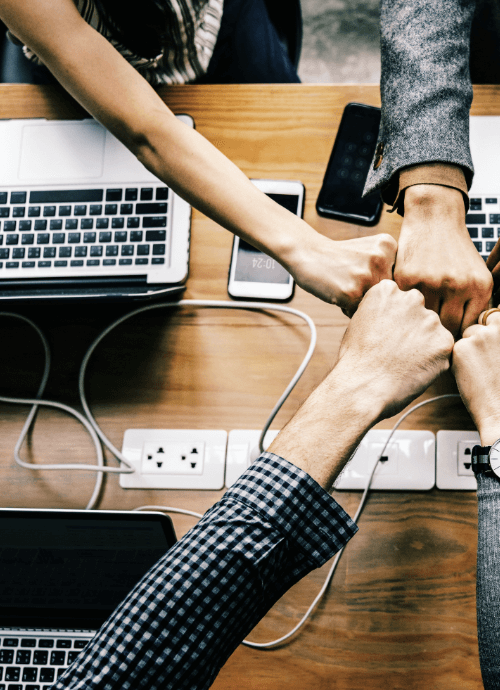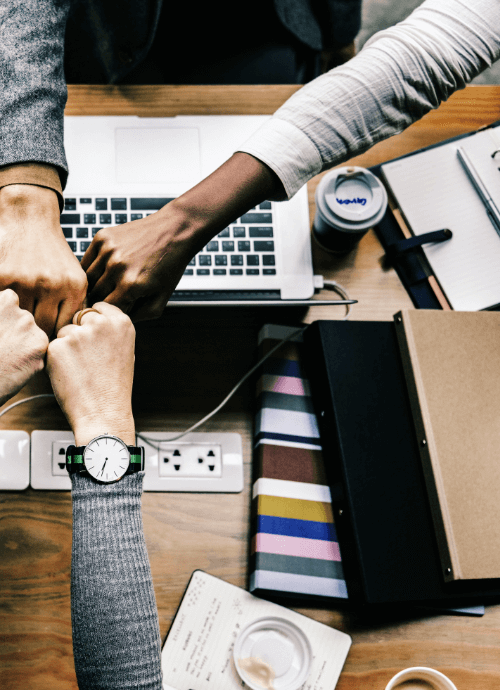 Corporate responsibility
The initiatives taken by Synelience Group in respect of corporate responsibility are also intended to reinforce our integrity, meaning our understanding of the impact that our business has on the outside world, but also to improve our governance, in which area much work has been to done create favourable and fair working conditions at our company.
Zero corruption, compliance with current legislation and standards, a responsible fiscal policy, the responsible use of data, total transparency through digitalization, and loyalty to our clients.
For experienced, representative management that maintains gender parity, no discrimination on the basis of nationality, sexual orientation, disability or age, and in favour of sharing the experience that comes with seniority.
Ecological engagement
In the aftermath of the pandemic, the ecological repercussions of digital activities are no longer a secret – they are a reality which we must now face by taking concrete action to offset our emissions and set up more sustainable systems that will help us leave a better world behind for future generations:
Creation of solutions and products that are more environmentally friendly.
Implementation of the Green WiFi programme (in which a tree is planted for each device installed).
Sustainable management of environmental resources.
Social values
In the interest of people first and foremost, Synelience Group has set itself the mission of creating healthy, quality working conditions that allow our employees to be the best they can be and that give them access to all the resources they need. By building a relation based on trust and safety, we strive to foster the well-being of all our staff:
Work hours
Arrangements allowed to help employees reconcile their work and home lives.
Infrastructure
Designed to improve our employees' daily lives, with effective tools and facilities at their disposal.
Management
An accomplished manager should always be available to their staff and engage in constructive dialogue that builds trust.